we are closed for holidays
from October 1st – October 12th 2023
The Danish printmaker, Henrik Bøegh, has since 1995 has taken active part in the development of techniques and equipment for Non-Toxic Intaglio and photogravure. Henrik is specialized in Non-Toxic Intaglio and Photogravure.
2-DAYS WORKSHOP IN PHOTOGRAVURE
Henrik Bøegh regularly offers courses in photogravure in his studio in the heart of Copenhagen. Stay updated when via his newsletters.
Read about the workshops here
"PHOTOGRAVURE – Instruction Manual"
Henrik Bøegh updated and published his new step by step manual in Photogravure in 2121.
Read about the book, look inside the book and order the book here
MATERIALS AND EQUIPMENT FOR PHOTOGRAVURE
Henrik Bøegh has his own web-shop where you can buy all materials and equipment for Photogravure. He also has his own physical shop in the heart of Copenhagen.
THE HANDBOOK OF NON-TOXIC INTAGLIO
Henrik Bøegh is the author of the "Handbook of Non-Toxic Intaglio" (updated 2008 – published in English, Spanish, Flemish, Dutch, French and Danish). Here you will find help and guidance to all acrylic etching grounds, etching and the working processes with photopolymer film, solar plates, photogravure,  Read recommendations
NEWSLETTERS
Henrik Bøegh is constantly developing and testing all materials and technical equipment – keep updated – get all news about photogravure and workshops per mail.
SEE EXAMPLES OF NON-TOXIC INTAGLIO PRINTS
Her you can see examples of the artistic possibilities using the techniques of non-toxic intaglio. All examples were made on Henrik Bøegh's workshops. click
[ezcol_1quarter id="" class="" style=""]

Håndbog i Non-Toxic Dybtryk
[/ezcol_1quarter][ezcol_1quarter id="" class="" style=""]


Handbook of Non-Toxic Intaglio
[/ezcol_1quarter][ezcol_1quarter id="" class="" style=""]

Manual de Grabado No-Tóxico
[/ezcol_1quarter][ezcol_1quarter_end id="" class="" style=""]

La Gravure Non-Toxique Manuel Pratique
[/ezcol_1quarter_end]
[ezcol_1quarter id="" class="" style=""]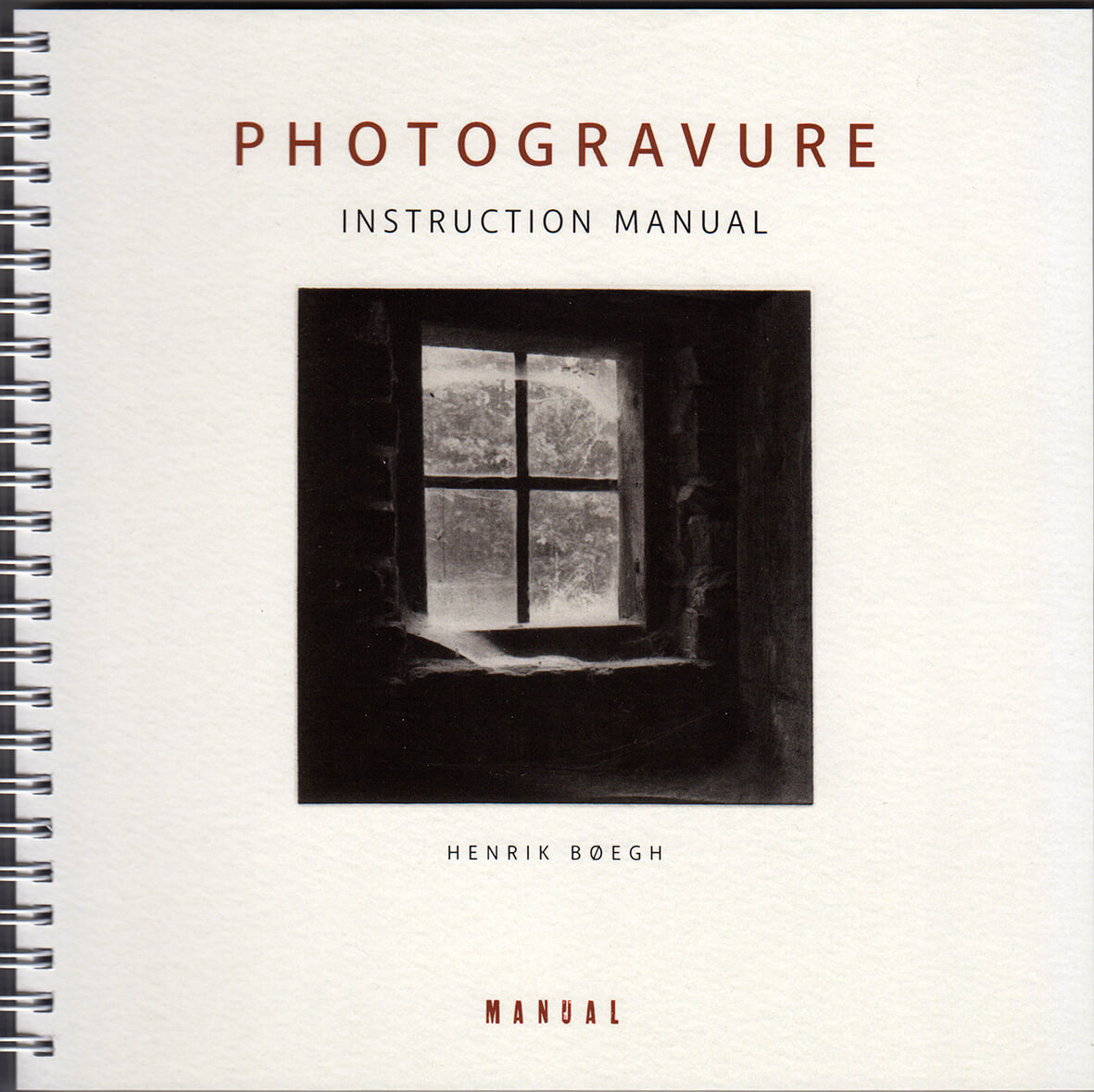 PHOTOGRAVURE – Instruction Manual[/ezcol_1quarter]